9-inch | One Pair Car Headrest DVD Player | HD908D
9-inch | One Pair Car Headrest DVD Player | HD908D

2 x 9" Digital TFT Screen HD Video Car Headrest DVD Player with HDMI Input
Comfortable
9 Inch

Screen
800x480 Pixel
Excellence in Comfort – these 9" high resolution monitors are the perfect choice for a great visual experience from any rear-seat angle.
FAST AND EASY INSTALLATION
No modifications necessary, no special equipment needed
Simple wiring and seamless integration with your car's interior, for outstanding entertainment with a discreet and stylish look.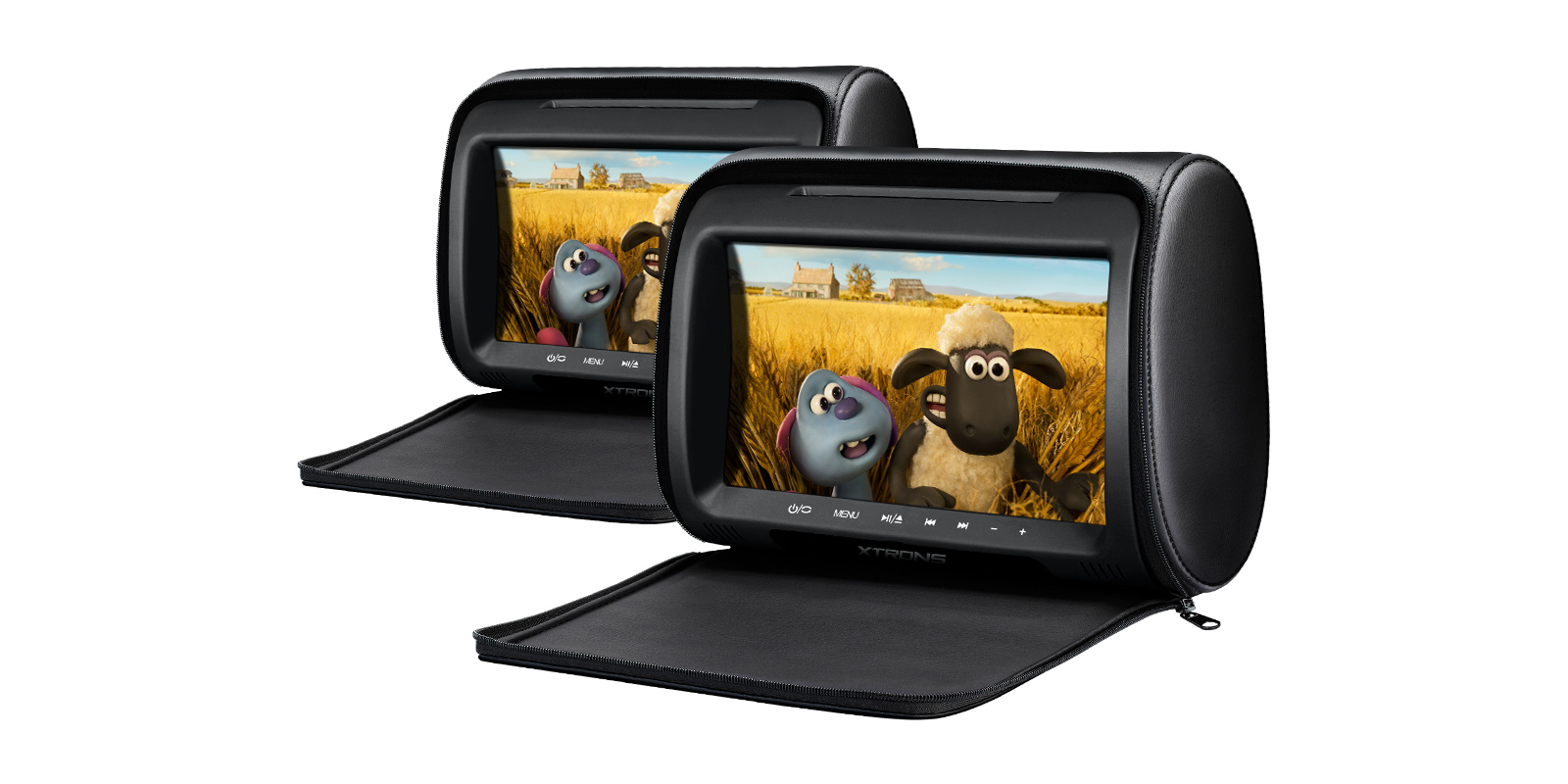 Slot-Loading Disc Drive
Neat and Convenient
The slot-load mechanism pulls the disc directly without the need for a loading tray.
PLAY GAMES ON THE ROAD
Supports 32bit Games
You can enjoy exciting games on your journey, and help to pass the strenuous time on the road. Keep your passengers entertained!
REGION-FREE DVD PLAYER
No Restrictions
The DVD player is compatible with most DVDs and CDs that are available on the market. You can play audio books, music or your favourite movies.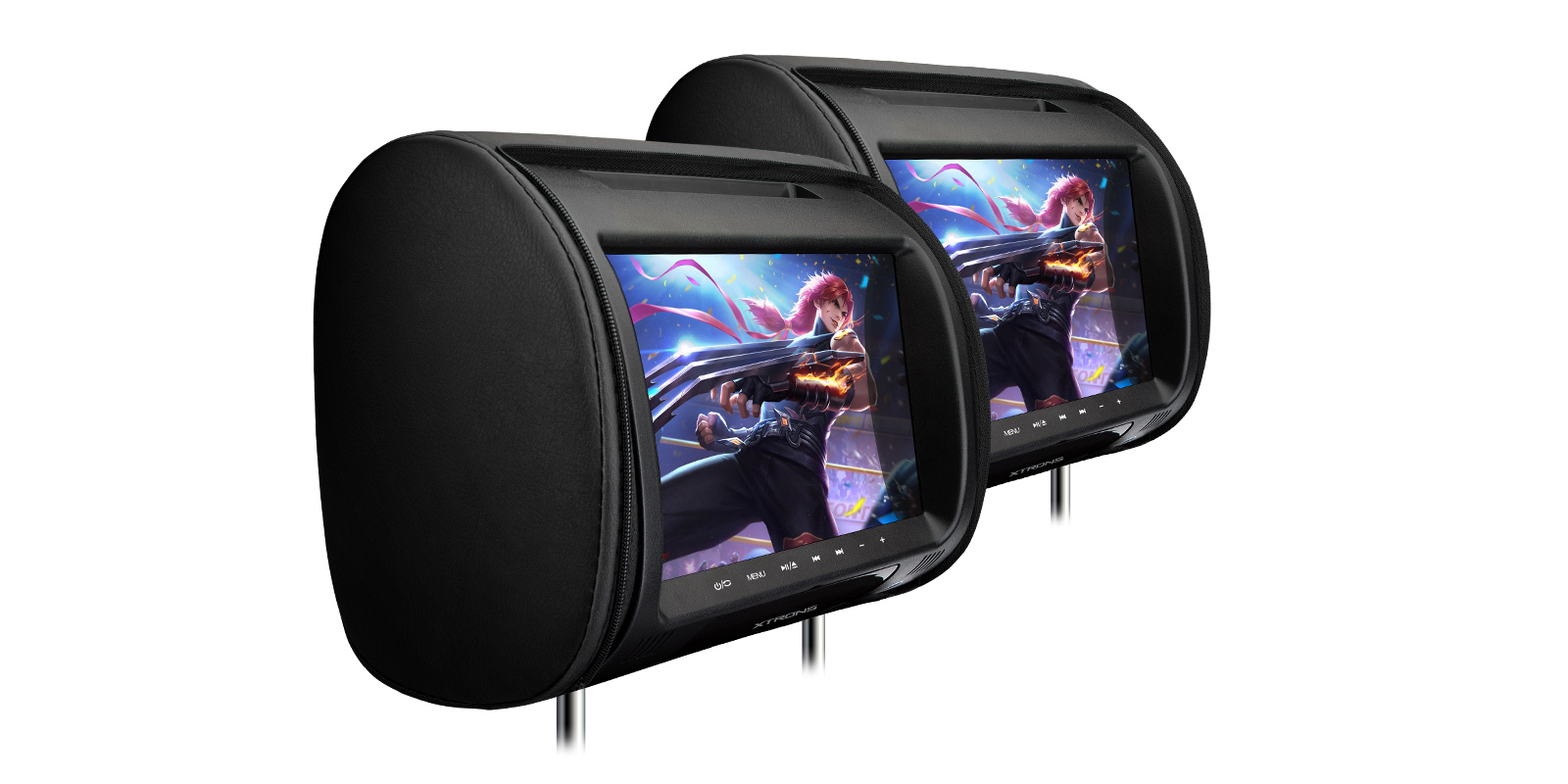 HDMI INPUT
Bring your favourite console
The HDMI input allows you to hook up your smartphone, DV, DSLR and even games consoles. Supports Nintendo, Playstation and Xbox. Stream games and video directly onto the monitors and make every drive a fun one.
Region Free
Slot Loading
1080P Video
AV In/Out
Touch Buttons
32-bit Gaming
Removable Design
USB/SD/HDMI
SLEEK & LUXURIOUS
Watch in Style
Elegant and discreet finish
Designed to match your car's interior styling perfectly, giving a flawless finish. Upgrade your in-car technology without compromising on look.
SIZE
Head Unit: 255Wx205Hx150mm
Adjustable Distances: 90mm-185mm
ACCESSORIES INCLUDED
2 x ISO Wiring Harness
4 x Pole
12 x Plastic Drivepipe (15.7, 13.7, 13.5, 12.4, 12.3, 11.8mm)
2 x Remote Control
2 x Cigarette Lighter Adapter
1 x User Manual
2 x Game Discs
IMPORTANT NOTES:

1. Please check whether there is ABRS (airbag restraint system) inside your car's seat. If there is, this unit will NOT fit your car.

2. Please check the distance between your current headrest poles before purchasing.The adjustable bracket distance for this head rest is as the image shows.

3. The headrest only works for NON-ELECTRIC headrests.
Important Note: 
This monitor doesn't come with built-in speakers, you can output sound through other options:
Choice 1: Built-in IR Transmitter
The IR transmitter allows you to enjoy audio files with wireless headphones. It supports dual channel (A&B) wireless infrared headphones.
A: 2.3-2.8MHz B: 3.2-3.8MHz
Note: IR headphones are not included. XTRONS DWH002, DWH003, DWH005, DWH006 and DWH007 are compatible.
Choice 2: Built-in FM Transmitter
The FM transmitter can send the audio signal from the roof monitor to the other radio receiver (car stereo), then you can share the audio with other people.
9 Available Frequencies
87.7 88.1 88.5 88.9 106.7 107.1 107.5 107.9 OFF
Choice 3: 3.5mm headphones
13 YEARS' EXPERIENCE
In-Car Entertainment
XTRONS has been working continuously to bring the latest technology and concepts to your driving experience. We aim to develop long-lasting quality products with excellent customer service, allowing us to lead the aftermarket in-car entertainment industry.
The Xtrons Commitment
XTRONS is committed to providing high quality products and outstanding customer service, by ensuring that we meet and exceed industry regulations and standards, from manufacturing to distribution.
High and Low-Temperature Test between -20° and +80°
Electrostatic Test
8-hours Accelerated Aging Test
Verified In Car Test
Impact Test
1.2 Meters Drop Test
HD

High Definition provides a crisp resolution, maximising your in-car entertainment experience.

USB

A built-in USB port to upload, download & connect your music, files and information on the move.

DVD

Enjoy the full DVD experience from the comfort of your own car.

SD

The SD card portal allows for additional access to your personal files and information, for easy exchanges.

HDMI

Connect & transmit your digital audio & video to display on screen.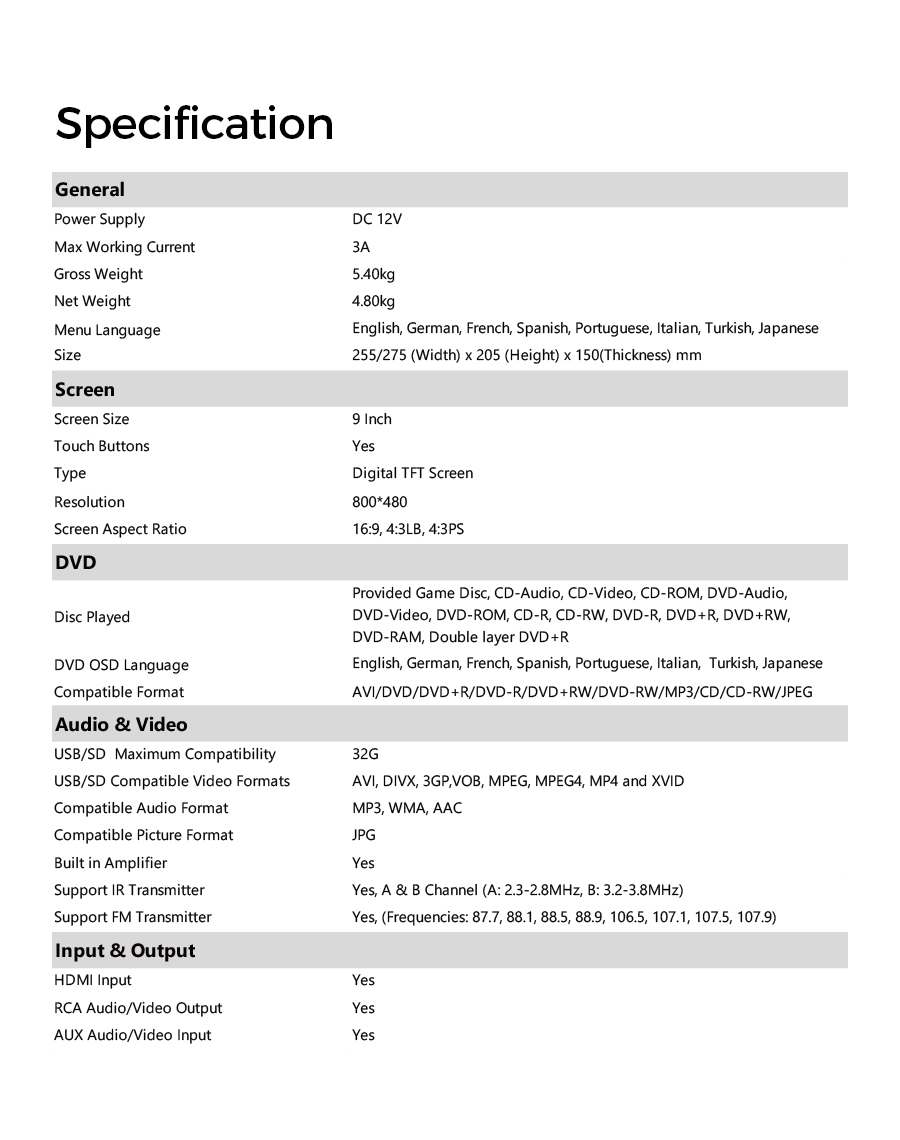 Product Support
Installation Videos

Product Videos

User Manuals

User Guides

Customer Support