15 Pieces Car Radio Removal Kit | Installation Tool Kit | ACIT55
15 Pieces Car Radio Removal Kit | Installation Tool Kit | ACIT55

15 piece Professional Car Radio Removal Installation Tool Kit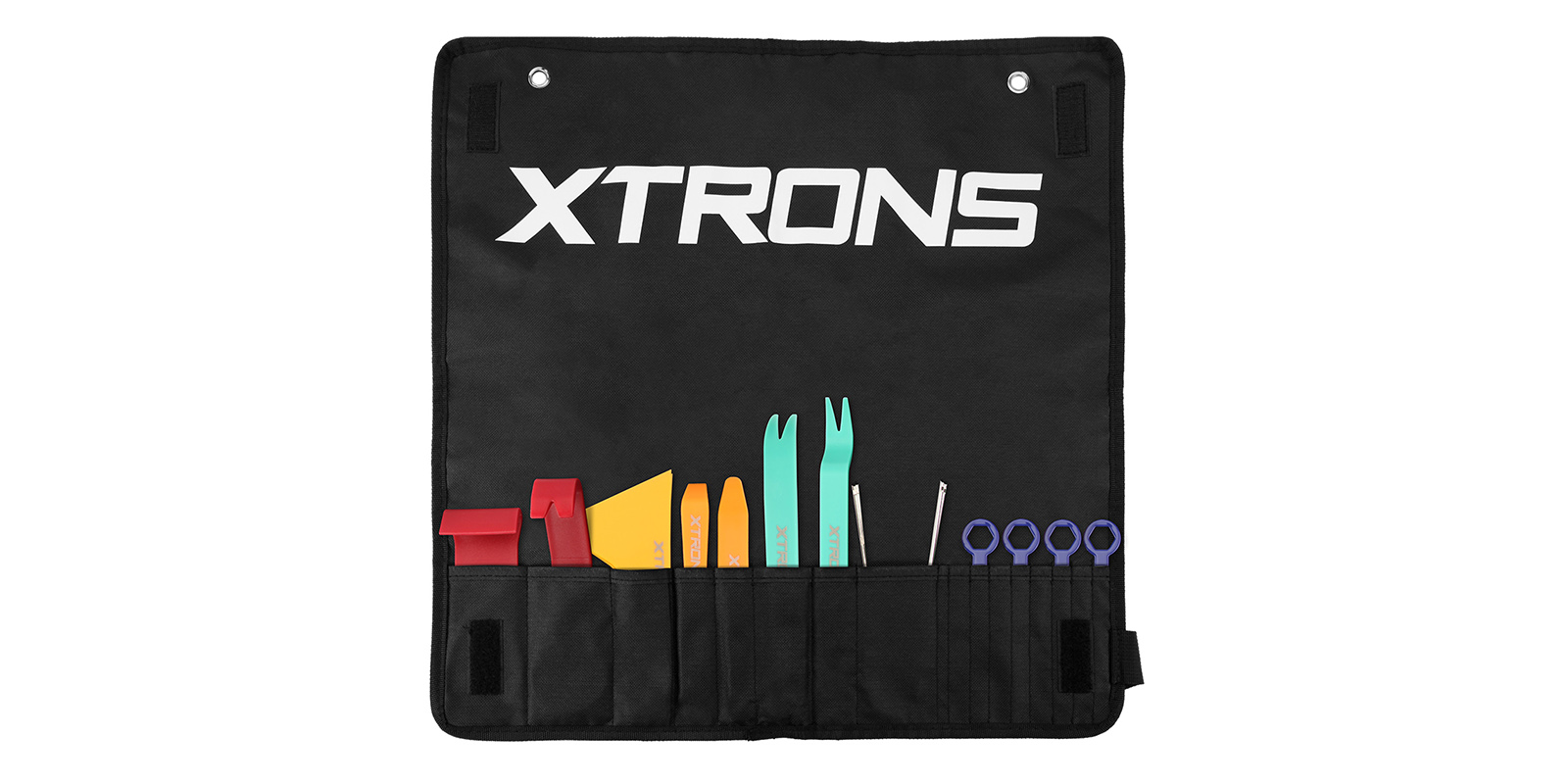 Car Stereo
Removal

Made Easy
Professional Tools
Perfect for professionals and beginners doing any car modifications. It's also compact in size, which makes it easy and convenient to carry or stash in your car so you can use it anytime, anywhere. 
Sleek And Durable 
Our premium grade trim removal tools fit in any crevices and work excellently when removing exterior & interior trim, moulding, wheel hubs, door panels, fasteners, dashboards and more, without scratching or damaging your car.  
Unique Ergonomic Design
Made of sturdy and pliable nylon material with a unique ergonomic design, enabling the tools to be easily handled for laborious repair or maintenance tasks. 
Non-Marring
Easy removal without scratching or damaging trim. 
15 YEARS' EXPERIENCE
In-Car Entertainment
XTRONS has been working continuously to bring the latest technology and concepts to your driving experience. Our passionate and experienced R&D team equip our products with exclusive design, high quality components and the best coding communication between our products and your vehicle. 
The Xtrons Commitment
XTRONS is committed to providing high quality products and outstanding customer service, by ensuring that we meet and exceed industry regulations and standards, from manufacturing to distribution.
High and Low-Temperature Test between -20° and +80°
Electrostatic Test
8-hours Accelerated Aging Test
Verified In Car Test
Impact Test
1.2 Metre Drop Test
Product Support
Installation Videos

Product Videos

User Manuals

User Guides

Customer Support