Portable GPS Tracker | Small & Magnetic | IP54 Waterproof | ACMGTRACKER01
Portable GPS Tracker | Small & Magnetic | IP54 Waterproof | ACMGTRACKER01

Track
Everything

Effortlessly
Precise GPS
Use this handy GPS tracker to monitor your car in real time - track consigned luggage, safeguard your motorcycle from theft, discover your pet's whereabouts, easily locate your child and much more. 
Three Steps to Start Tracking 
Step 1. Insert a nano SIM card into the GPS tracker. Note: Supports nano SIM card (not included) with the most widely used 2G bands.
Step 2. Install the tracking app on your smartphone. 
Step 3. Place the GPS tracker into the desired location for tracking. 
Precise Positioning with 3 Modes 
Switch between the 3 modes - LBS, GPS and WiFi - automatically, to achieve precise positioning results.   
Cross-platform Real-time Positioning & Historical Tracking 
Get detailed real-time global positioning info from any device and review your historical route information. 
Live Voice Monitoring and Automatic Alarm
Set the master number, then simply dial the SIM card number of the GPS tracker for real-time voice monitoring. The GPS tracker can also call you automatically when external sound exceeds 60dB or vibrations are detected after setting alarms. (Caller ID Activation Required) 
Intuitive App Control, Everything at Your Fingertips
Customise every aspect of your tracking experience with ease. Adjust the refresh time, map settings, master number, sleep mode, voice alarms and much more, all through a user-friendly interface.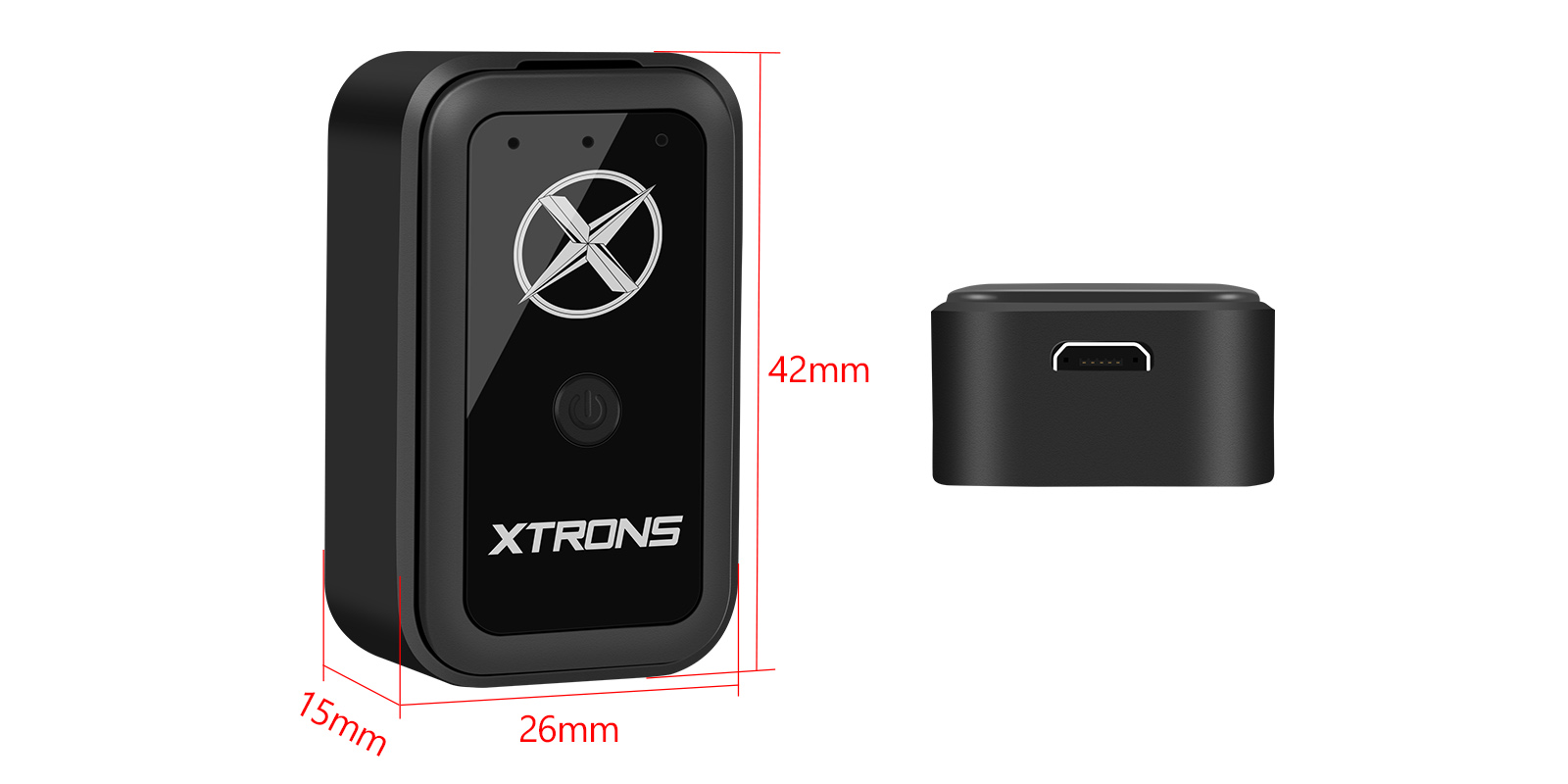 Send Commands Like a Pro with SMS Control
Control with text commands. For example, send "111" to instruct the GPS tracker to record sound for 10 minutes. For more info on text commands, please refer to the user manual. 
Anti-theft
3 Operation Modes
Live Voice Monitoring
Intuitive App Control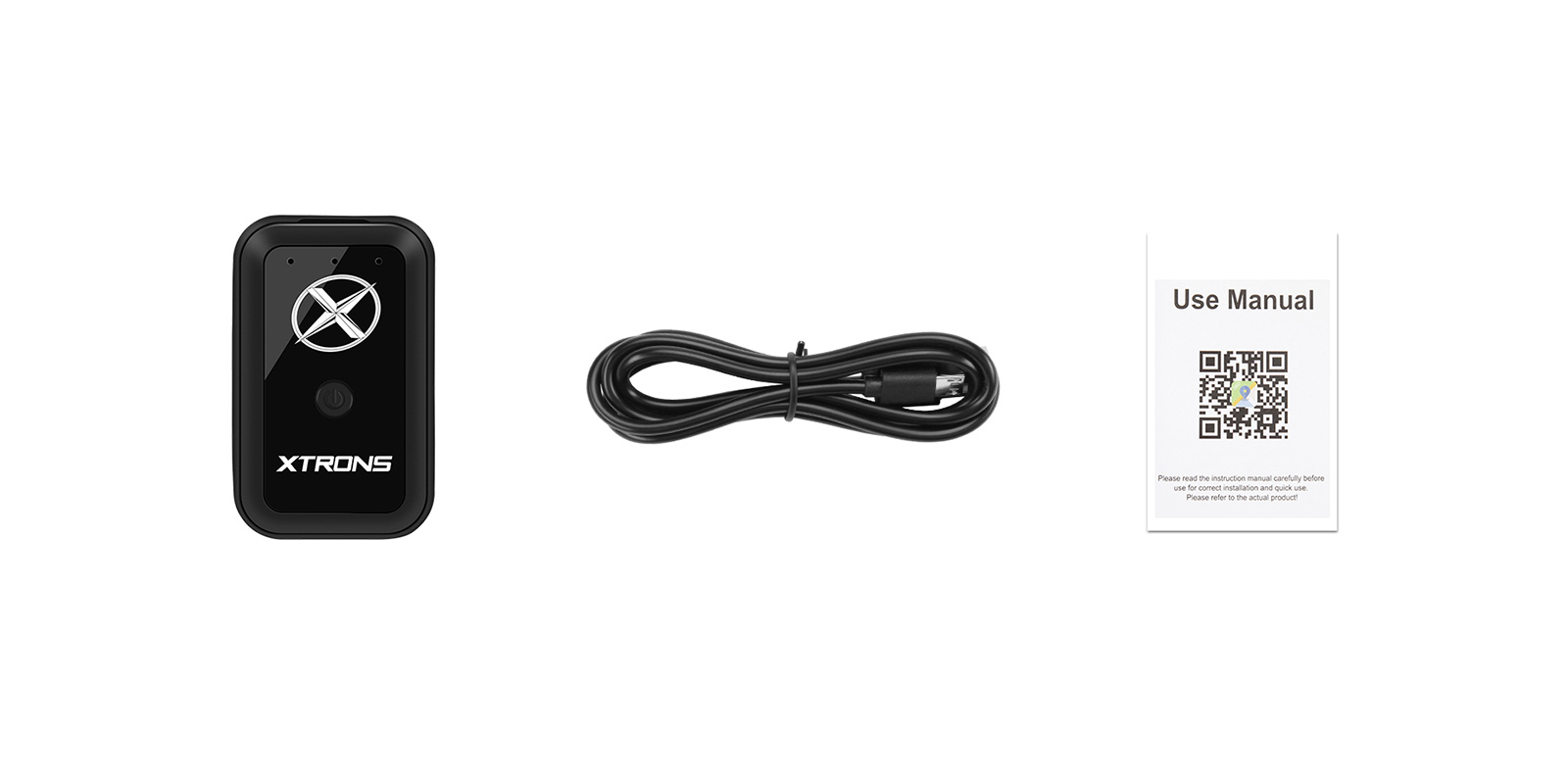 SMS Control
Electronic Fence Capability
Historical Tracking
Automatic Alarm
Electronic Fence, Custom Boundaries and Alerts
Receive instant notifications when your tracked vehicle or other items enter or exit the defined boundary. 
Activate the SOS Function in Emergencies
Long press the power button for 3 seconds, and the GPS tracker will call the previously set master number. 
ACCESSORIES INCLUDED
1 x GPS Tracker 
1 x USB Cable 
1 x User Manual
15 YEARS' EXPERIENCE
In-Car Entertainment
XTRONS has been working continuously to bring the latest technology and concepts to your driving experience. Our passionate and experienced R&D team equip our products with exclusive design, high quality components and the best coding communication between our products and your vehicle. 
The Xtrons Commitment
XTRONS is committed to providing high quality products and outstanding customer service, by ensuring that we meet and exceed industry regulations and standards, from manufacturing to distribution.
High and Low-Temperature Test between -20° and +80°
Electrostatic Test
8-hours Accelerated Aging Test
Verified In Car Test
Impact Test
1.2 Metre Drop Test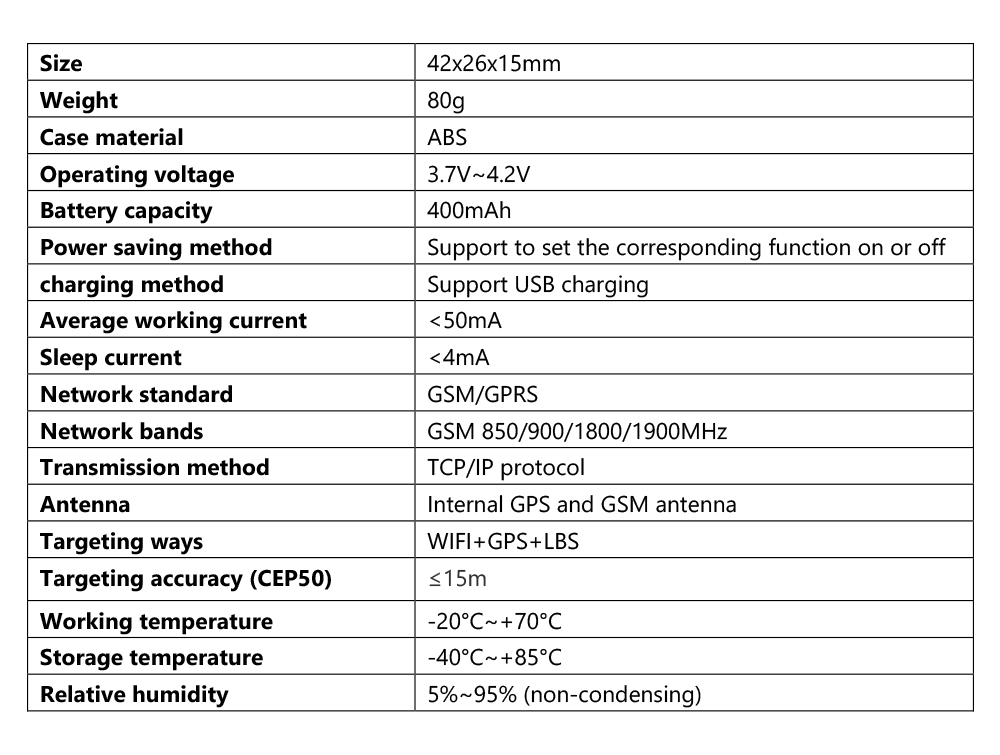 Product Support
Installation Videos

Product Videos

User Manuals

User Guides

Customer Support