Portable Touchscreen Car Stereo | Dashboard Receiver | IPS HD display | Wireless CarAutoPlay/Android Auto | HP901
Portable Touchscreen Car Stereo | Dashboard Receiver | IPS HD display | Wireless CarAutoPlay/Android Auto | HP901

Universal 9.33" portable touchscreen car stereo with Wireless CarAutoPlay & Android Auto, 2K front DVR, 1080P rear camera, screen mirroring, voice assistant, built-in microphone, built-in speaker, FM-TX/AUX output and USB charging support
ADD INFOTAINMENT FEATURES
INSTANTLY
Stylish Display
The cutting-edge display delivers vibrant colors and fine details, ensuring an incredibly clear view whether it's day or night. Plus - enjoy a super smooth touch experience with the G+G capacitive touch screen.
Seamless User Experience
Blazing-fast Performance
The built-in XTRONS UI is designed specially for in-car entertainment systems and built on a pure Linux OS. With its cutting-edge Rockchip quad-core processor featuring 2T NPU computing capability, you can enjoy a brilliant and seamless user experience like never before. 
Wireless CarAutoPlay & Full-featured Android Auto
Effortlessly display compatible apps such as GPS navigation, calls, messages, music, podcasts and more from your iPhone/Android phone to the larger screen for safer use, and get access to Siri/Google Assistant directly.
Smart Voice Control
Get access to voice commands to control any compatible app you want.
Capture Every Moment with 2K Adjustable Front DVR
Highly enhanced front DVR camera with wide angle 140°~160° captures the view from the front of the car, converting it into 2K videos. The innovative adjustable design allows you to easily move the camera to the perfect position, giving you the best possible view.
2-in-1 1080P FHD Reversing Camera & Rear DVR Included
The IP68 waterproof reversing camera offers you real-time 1920x1080 FHD reversing images while backing up your car, ensuring a clear view of any obstacles. Additionally, it functions as a rear DVR, capturing all rear scenes during your journey.
Unlock a More Immersive Experience with Screen Mirroring
Cast movies, games etc. from your smart phone to the larger screen for a more immersive experience.
Note: Not all streaming content is supported. Screen Mirroring can't be used simultaneously with CarAutoPlay or Android Auto. 
ACCESSIBLE
HIGH END

TECHNOLOGY
Dual DVR Recording
DVR Loop Recording
Built-in Gravity Sensor
Voice Assistant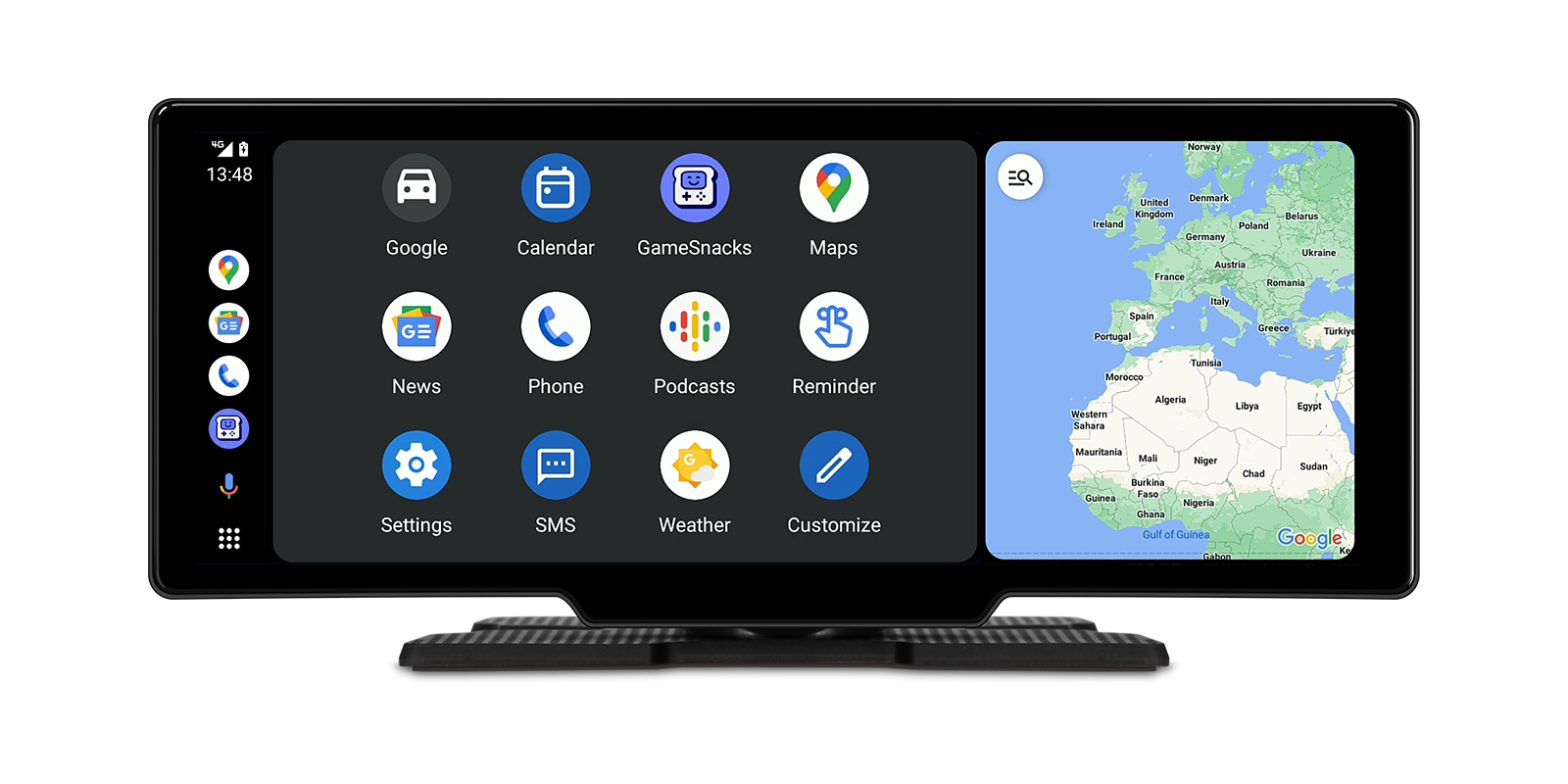 Independent Linux OS
Rockchip Quad Core
AUX/FM-TX Audio Out
Supports USB Charging
Effortless Installation
With two easy installation options using the provided brackets (a suction cup bracket or a sticker bracket) and easy power-up with the cigarette lighter port, you can effortlessly enjoy seamless connectivity and entertainment on the go.
Universal Compatibility (12-24V)
Supports any vehicle that can provide a 12~24V power supply.
SIZE
Face Panel: 240x100mm
ACCESSORIES INCLUDED
1 x Suction Cup Bracket
1 x Sticker Bracket
1 x Cigarette Lighter Power Cable
Screws
2-in-1 Rear Cam & DVR
1 x Aux Audio Output Cable
1 x User Manual
Universal Fit
For vehicles with Cigarette Lighter Port 12V~24V Power Supply.
15 YEARS' EXPERIENCE
In-Car Entertainment
XTRONS has been working continuously to bring the latest technology and infotainment solutions to your driving. Our passionate and experienced R&D team equip our products with exclusive design, high quality components and the best coding communication between our products and your vehicle. 
The Xtrons Commitment
XTRONS is committed to providing high quality products and outstanding customer service, by ensuring that we meet and exceed industry regulations and standards, from manufacturing to distribution.
High and Low-Temperature Test between -20° and +80°
Electrostatic Test
8-hours Accelerated Aging Test
Verified In Car Test
Impact Test
1.2 Metre Drop Test
HD

High Definition provides a crisp resolution, maximising your in-car entertainment experience.

Apple Play

Connect your iPhone to your car stereo via the USB port and make the most of your phone's fabulous features, videos and music!

Bluetooth

Hook up your head unit to any Bluetooth device and access music, share videos and make calls hands-free.

Touch Screen

Multi-touch screen, provides a remarkably fluid and intuitive operation.

USB

A built-in USB port to upload, download & connect your music, files and information on the move.

SD

The SD card portal allows for additional access to your personal files and information, for easy exchanges.

Quad Core

Four-core processors (32-bit CPU) generate great power and performance from the heart of the unit.

Microphone

Making hands-free Bluetooth easier and safer, as callers can hear you with improved clarity. Optional mic required.

DVR

External DVR helps to record your journeys for added peace of mind, ultimately improving your safety and security on our busy roads. Optional DVR required.

Reversing Camera

Have confidence when reversing. Reversing cameras help you to see clearly what's behind you. Optional camera required.

Screen Mirroring

Mirror your smartphone to the unit and operate all the entertainment features. Play games, watch videos and enjoy.

Android Auto

Connect your Android smartphone to your car stereo display effortlessly. Get all the great Android features on your dashboard.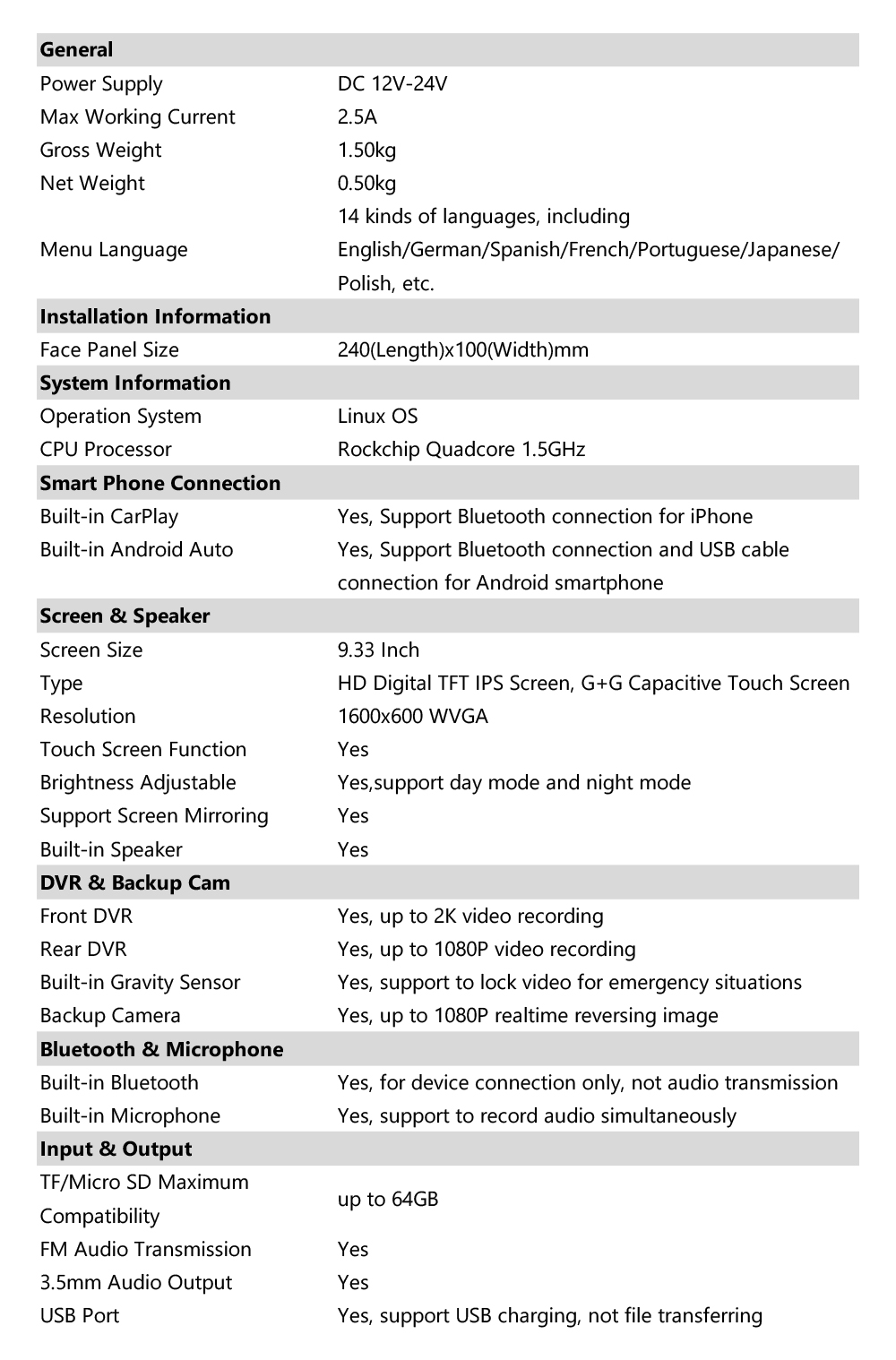 Product Support
Installation Videos

Product Videos

User Manuals

User Guides

Customer Support